Dharma Teachers of Spirit Rock Meditation Center
Dale Borglum


Dale Borglum is the founder and Executive Director of The Living/Dying Project. He is a pioneer in the conscious dying movement and has worked directly with thousands of people with life-threatening illness and their families for over 30 years. He is the co-author of Journey of Awakening: A Meditator's Guidebook and has taught meditation for the past 35 years.
Dan Clurman


Dan Clurman, MA in Psychology, is a certified Feldenkrais® Practitioner and personal coach. He integrates somatic awareness into his work as a coach and organizational trainer in communication skills. He has led Feldenkrais® Awareness Through Movement® classes for over 20 years. In addition, Dan has published a book of poetry, Floating Upstream, and a cartoon book, You've Got To Draw The Line Somewhere.Learn more at www.feldenkraismethodguide.com and www.danclurman.com.
DaRa Williams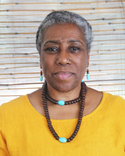 DaRa Williams is a trainer, meditation teacher and psychotherapist. DaRa has been a meditator for the past 25 years and is a practitioner of both Vipassana and Ascension meditation. She is a graduate of the Spirit Rock/Insight Meditation Society Teacher Training Program and is a Guiding Teacher at IMS. She is the Program Manager and a core teacher in the current IMS Teacher Training. DaRa has been a clinician and administrator in the field of Mental Health for over 25 years and currently maintains a private practice in Manhattan. She is a certified trainer and practitioner of Indigenous Focusing-Oriented Therapy and Complex Trauma. DaRa integrates these skills, understandings, wisdom traditions and worldviews in her intention for contributing to the ending of suffering for all beings. "It is my belief that vipassana meditation and the dharma are ideal for transforming suffering, particularly the trauma of oppression and its many vicissitudes-where the chains around our minds and hearts can be broken and dissolved. Awareness and wisdom become the vehicle for freedom and transforming lives."
David Richo


David Richo, Ph.D., M.F.T., is a psychotherapist, teacher, workshop leader, and writer who works in Santa Barbara and San Francisco California. He combines Jungian, transpersonal, and mythic perspectives in his work.


Dawn Mauricio


Dawn has been practicing and studying Insight Meditation since 2005, sitting silent residential retreats in Canada, United States, Thailand, and Burma. Since discovering the Dharma, she has graduated from Spirit Rock's Mindfulness Yoga and Meditation Training and the Dedicated Practitioners' Program, as well as the first teacher development group of True North Insight. Dawn teaches with a playful, dynamic, and centered approach, currently leading a weekly sitting group, daylong retreats, and mindfulness workshops. She is a meditation retreat teacher for teenagers with Inward Bound Mindfulness Education and is currently in Spirit Rock's 4-year Teacher Training.